Working Papers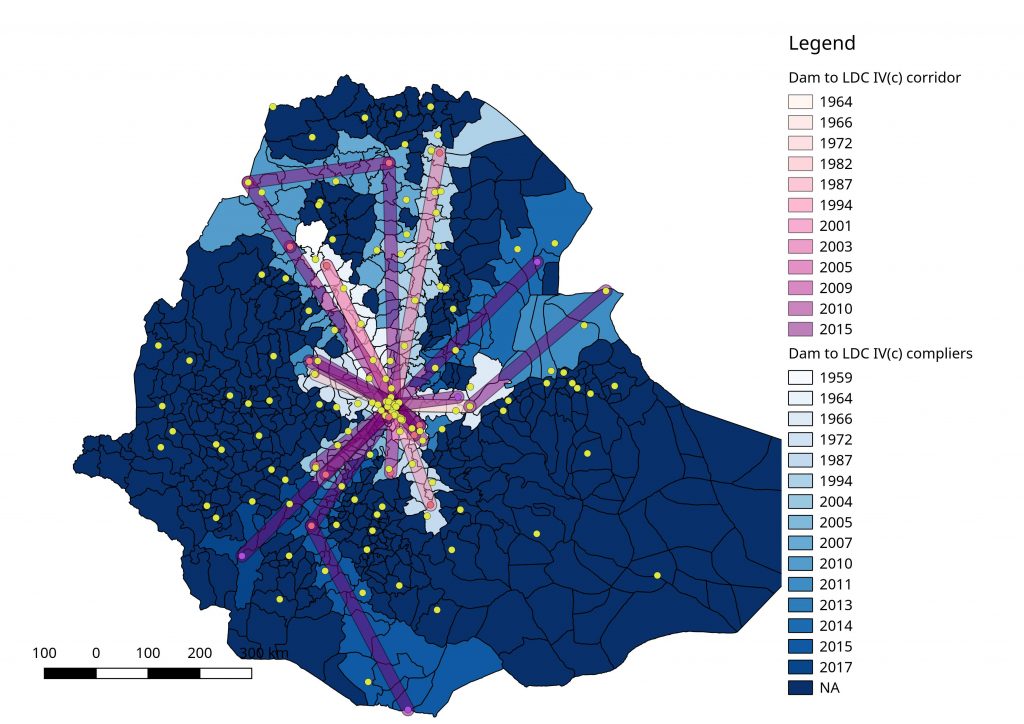 Can Big Push Infrastructure Unlock Development? Evidence from Ethiopia (Job Market paper)
Roads are instrumental to market access. Electricity is a key technology for modern production. Both have been widely studied in isolation as potential drivers of development. In reality, infrastructure investments are commonly bundled. How such big push infrastructure investments interact in causing economic development, however, is not well understood. To this end, I first develop a spatial general equilibrium model to understand how big push infrastructure investments may differ from isolated investments. Second, I track the large-scale road and electricity network expansions in Ethiopia over the last two decades and present causal reduced-form evidence confirming markedly different patterns: access to an all-weather road alone increases services employment, at the expense of manufacturing. In contrast, additionally electrified locations see large reversals in the manufacturing employment shares. Third, I leverage the model to structurally estimate the implied welfare effects of big push infrastructure investments. I find welfare in Ethiopia increased by at least 11% compared to no investments, while isolated counterfactual road (electrification) investments would have increased welfare by only 2% (0.7%). Both structural and reduced-form findings highlight that interactions of infrastructure investments are in fact material to economic development. Such interactions may be especially crucial to understand the contested effects of electrification.
Work in Progress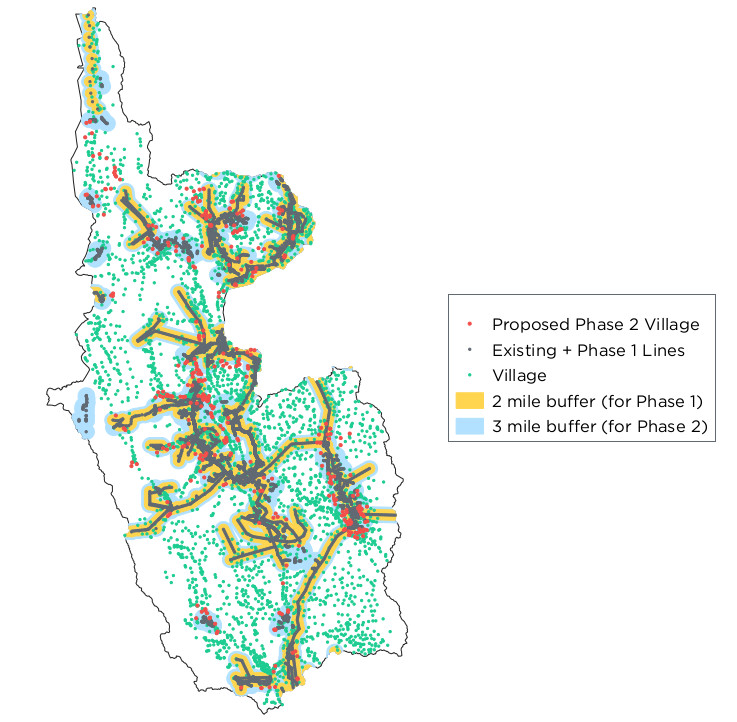 Transformative for Growth? Evidence from the Electrification of Myanmar
(joint with R. Burgess, T. Dobermann, M. Greenstone and N. Ryan)
Electrification is widely believed to be transformative for economic growth. Existing evidence, however, provides puzzling findings: while aggregate analyses highlight large, transformative development effects of electrification, field experiments find only limited demand responses and very small effects of gaining access for the previously unconnected. Building on an active collaboration with the Ministry of Energy and Electricity in Myanmar, we track the large-scale, ongoing roll-out of the electric grid throughout the country to study both the aggregate and the microeconomic implications of electrification simultaneously. To support implementation, we are directly involved in the design of the government's least-cost electrification plan. Such first-hand knowledge of the decision rules guiding the roll-out enables us to estimate plausibly causal effects of electrification by exploiting marginally connected locations. A nationwide evaluation that monitors economic outcomes in these locations will provide estimates of the aggregate effects, whereas an embedded experiment in a subset of locations directly varies intra-location access rates by offering subsidized connection fees. This two-pronged empirical setup allows us to understand better if a large-scale electrification intervention could be considered transformative for growth, and if so, through which mechanisms this transformation unfolds.
Complementarities in Public Infrastructure Provision: Evidence from School Electrification in Zambia
(joint with T. Figueiredo Walter)
Lack of teachers poses a major barrier to educational attainment in low income countries, especially in remote areas. This lack may be explained by teachers' preferences for local amenities. In this project, we ask how electrification affects the spatial distribution of teachers and their retention. We combine new geo-identified administrative data from the Zambian Rural Electrification Authority and the Education Management Information System to construct a panel dataset spanning two decades of school-level electrification for the universe of schools in Zambia. Using plausibly exogenous variation in the recent rural electrification drive, we aim to causally estimate the reduced-form effect of school electrification on teacher re-allocation across schools. We then leverage our reduced form results to inform a general spatial equilibrium model of the distribution of teachers across schools. This allows us to simulate counterfactual electrification schemes and their effects on the spatial distribution of teachers, their retention rates and ultimately educational outcomes.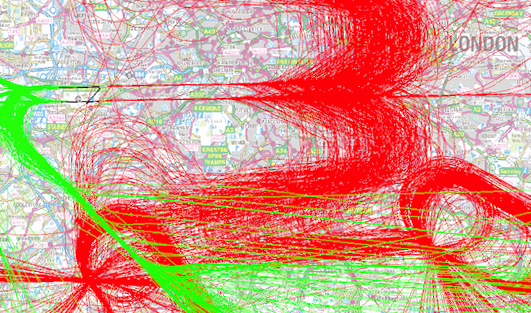 Distracted by Dreamliners: Noise Pollution and Pupil Performance under the Heathrow Flightpath
This work provides the first causal estimate of the adverse productivity effects of noise pollution emitted by airplanes flying over densely populated areas. Combining high frequency geo-located data of each incoming plane to London Heathrow international airport between 2012 and 2016 with geo-identified, individual-level National Pupil Database test scores, I make use of plausibly exogenous variation in the level of noise pollution experienced by pupils while they sat universal, high-stakes English 'key stage' exams in schools on the ground. Scheduled runway alternations generate large and sudden variation in the number and tact of overflying planes. Therefore, individual schools' exposure to noise pollution while pupils sit centrally scheduled exams can vary from hour to hour. We find that especially male and marginal pupils' test scores are adversely affected by noise-related distraction during exams.